Sagebrush Hills Film Festival 2017
Mark your calendars for the second annual Sagebrush Hills Film Festival coming November 10-12, 2017. SHFF is going to look a little different this year! We are excited to offer film screenings at multiple locations around Yakima, including the Yakima Valley Museum, Gilbert Cellars, Glenwood Square Media Works, and Yakima Hop Shop!
Check out where we will be each day. Film details coming soon!!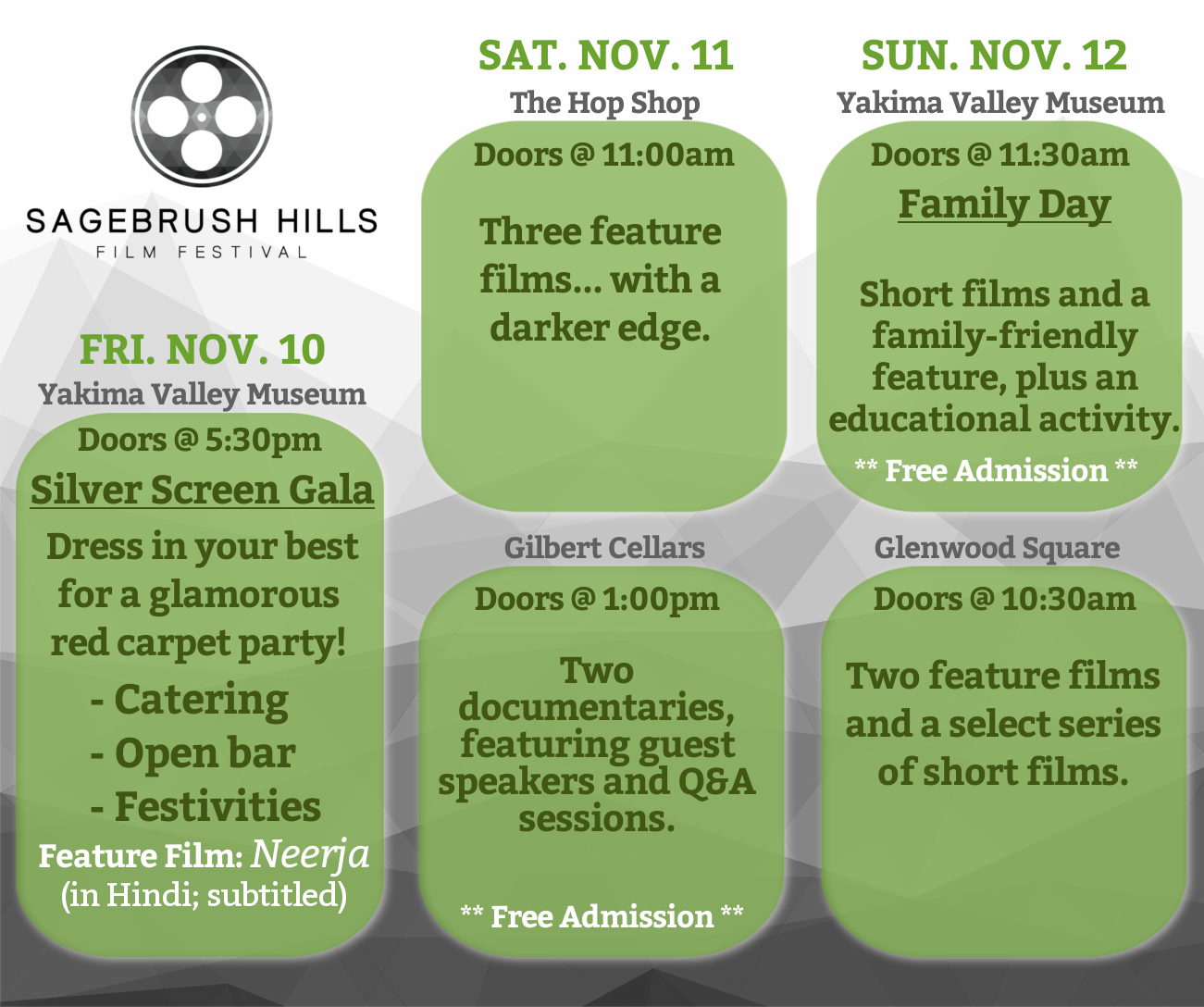 To get your weekend pass and lock in your spot on the red carpet....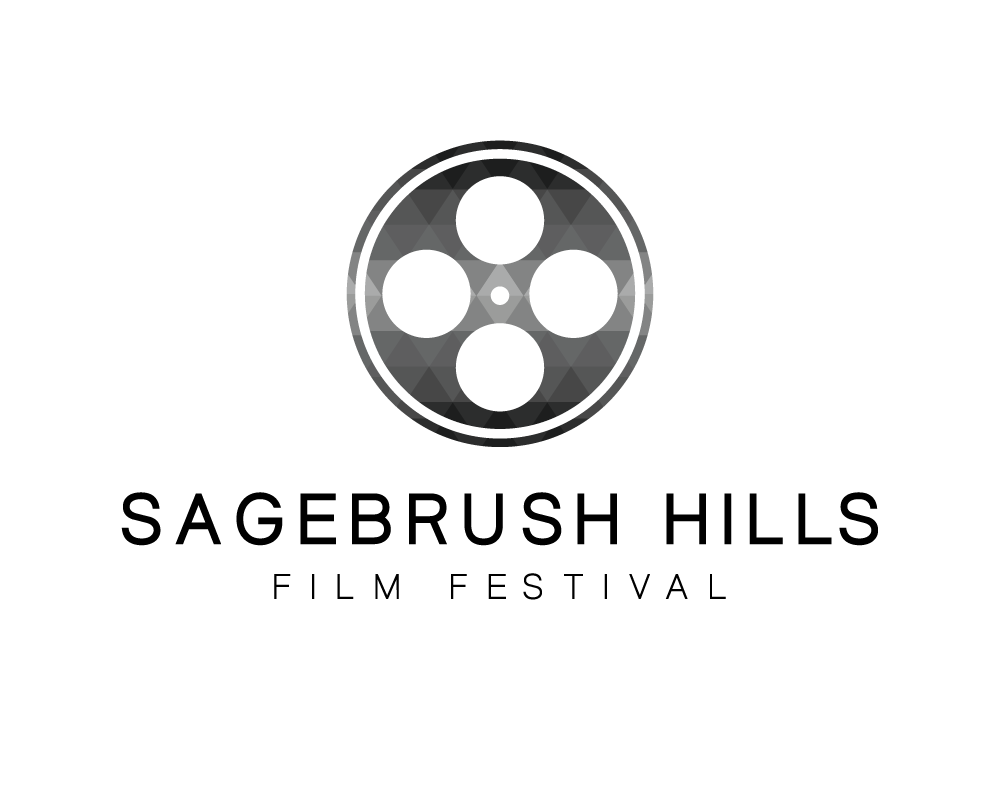 Let's watch a movie together!